The Loreto Chapel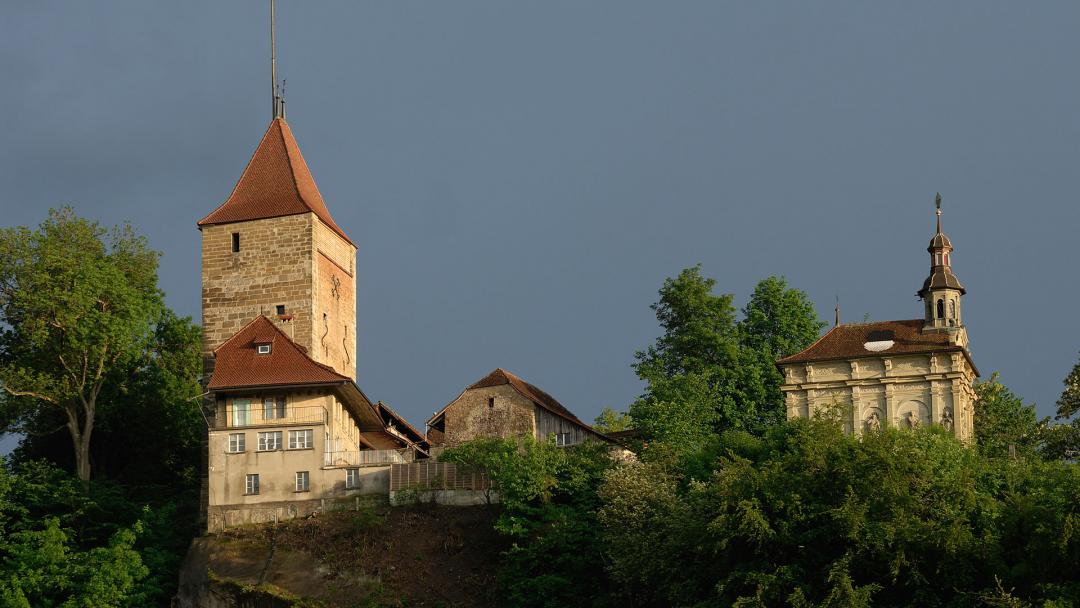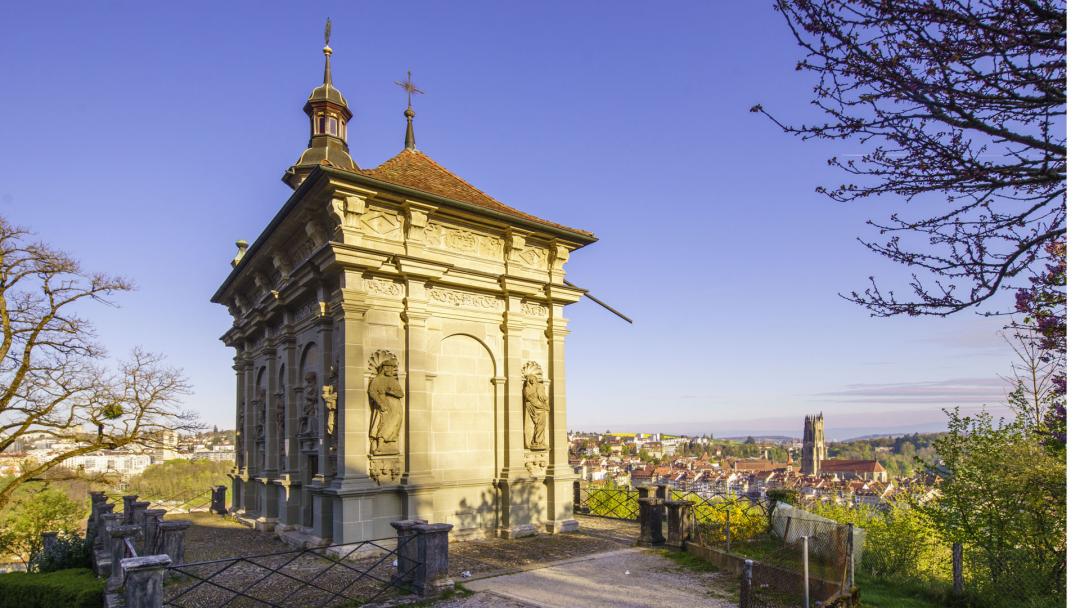 Description
The belvedere of this baroque-style sanctuary built by Jean-François Reyff in 1648 offers the most beautiful view of Fribourg's old town.
This baroque chapel is one of the most successful creations of Jean-François Reyff, the versatile artist from Fribourg who was a sculptor, architect and fortifications engineer. His Virgin Marys are recognisable by their pensive, gentle faces.

The baroque chapel (1647-1689), a down-to-size replica of the Santa Casa de Loreto, Italy, towers over the old part ot town.

Open only from March to October:
Saturday, Sunday, Tuesday and Thursday.

The little train of Fribourg stops at the Loreto Chapel for 5 min. from April to October
---
Contact
Information
Fribourg Tourisme et Région
Place Jean-Tinguely 1
Case postale 1120

1701 Fribourg
+41 26 350 11 11
info@fribourgtourisme.ch
http://www.fribourgtourisme.ch
Chapelle de Lorette
Chemin de Lorette 5
1722 Bourguillon
---
Opening hours
From 1 mars 2018 to 31 oct. 2018
---
Useful information
The Chemin de Lorette is accessible by car:

From March 1, 2019 to October 31, 2019:

Tuesday 09:00 - 19:00
Thursday 09:00 - 19:00
Saturday - Sunday 09:00 - 19:00

Sunday and bank holiday no access.