Fribourg - Kids Tour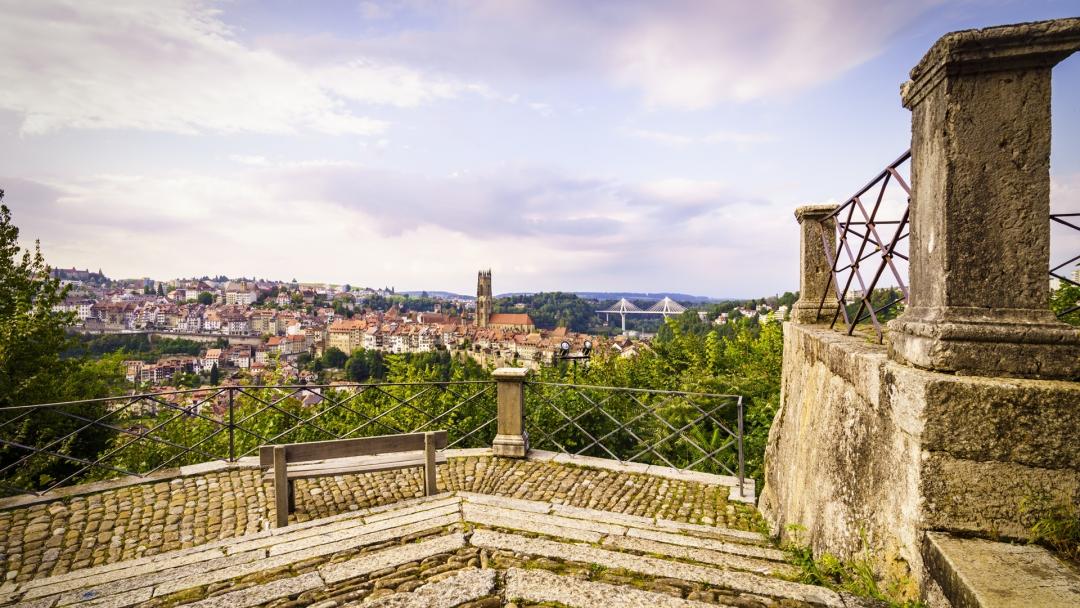 Description
Enjoy a guided and interactive family walk and discover the city of Fribourg!
Follow the guide and do not miss the work of the builders of the cathedrals, the hidden treasures of the past time and more, all in a playful form!
The purpose of this visit is to keep the children awake, to open their curiosity to the world of history, to lead them to wonder about our past. While remaining active and listening to the guide, they can answer all kinds of questions, make drawings, experiment a paper boat on the water of the fountain Tinguely.
---
---
Contact
Information
Fribourg Tourisme et Région
Place Jean-Tinguely 1
Case postale 1120

1701 Fribourg
+41 26 350 11 11
info@fribourgtourisme.ch
http://www.fribourgtourisme.ch
---
Useful information
Time: 90 minutes

Max. 12 children
Max. 2 accompanying persons (min. 1)

For Children between 6 years and 11 years

Route::
Tourist Office (Equilibre) - Grand-Places - Rue de Romont - Place G.Python - Collège St-Michel - Rue de Lausanne - Hôtel de Ville - Intrigo

Start : Fribourg Tourism and Region (Equilibre)
End: Gelateria Intrigo (rue de Lausanne)

IN FRENCH AND GERMAN ONLY