Madeleine Hermitage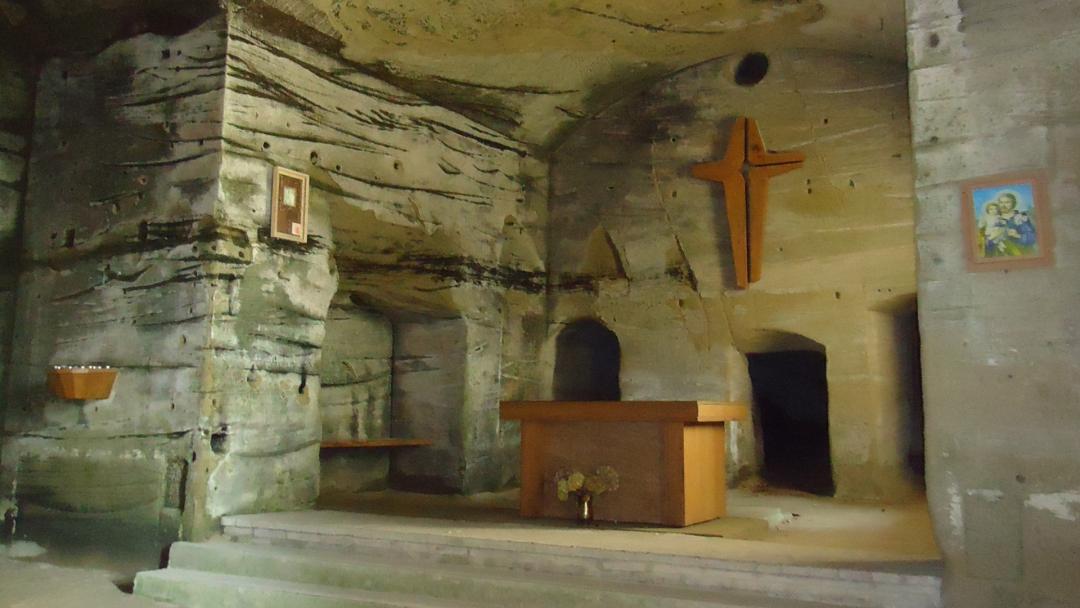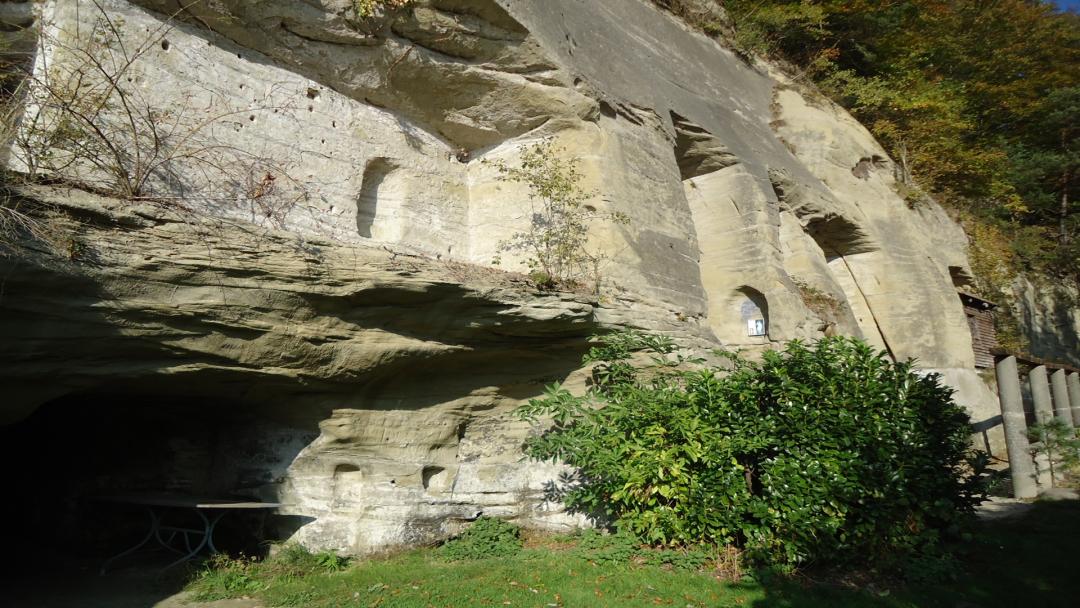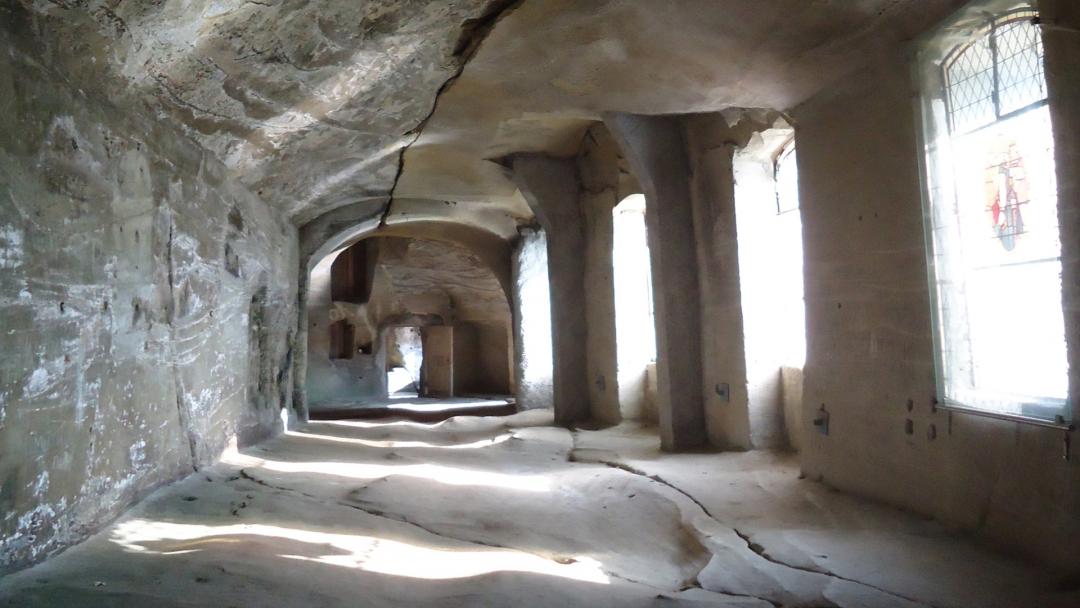 Description
The Madeleine Hermitage in Räsch near Düdingen is carved into the cliffs above Lake Schiffenen. It consists of different rooms measuring 120 metre in total.
In 1448 there is a first mention of a hermitage in the hamlet Räsch. From 1609 the hermit is referred to in records. Most of the digging work has however been accomplished by hermit Johann Dupré and his helper Johann Liecht between 1680 and 1708.

Today the hermitage belongs to Düdingen Parish. To avoid its collapse and to preserve it for the public, the parish has conducted extensive renovations in 2005/06.
The hermitage is a site of special geological interest, but it was only lately discovered: The uneven, wave-like floor is a sign of fossil dunes created by a tertiary sea. Following the work from 1680 to 1708 natural erosion brought the initial sand shape to the surface.

As a consequence the visitor moves on dunes that bear evidence of a 20 million year old sea in Fribourg. The site has been declared worthy of conservation on the ground of its geological importance.
Fribourg Tourisme et Région
Place Jean-Tinguely 1
Case postale 448
1700 Fribourg
+41 26 350 11 11
info@fribourgtourisme.ch
http://www.fribourgtourisme.ch
---
Opening hours
From 1 avr. 2022 to 30 avr. 2022
From 1 mai 2022 to 30 sept. 2022
From 1 oct. 2022 to 31 oct. 2022
---
Useful information
Distance: 10 km

Walking time: 2 h

Itinerary: Take the bus number 1 direction Portes-de-Fribourg, get off at the Poya stop, follow the Route de Grandfey, and cross the bridge. After the bridge, follow the track to the farm, take a left turn to Räsch and follow the path down to Einsiedelei.

Groups visits on request at the Catholic Parish (Phone +41 26 492 96 20) only in German or French

Opening times
April and October: 9am - 6pm
May until September: 9am - 8pm

close between November and March

Free admission