The little Train of Fribourg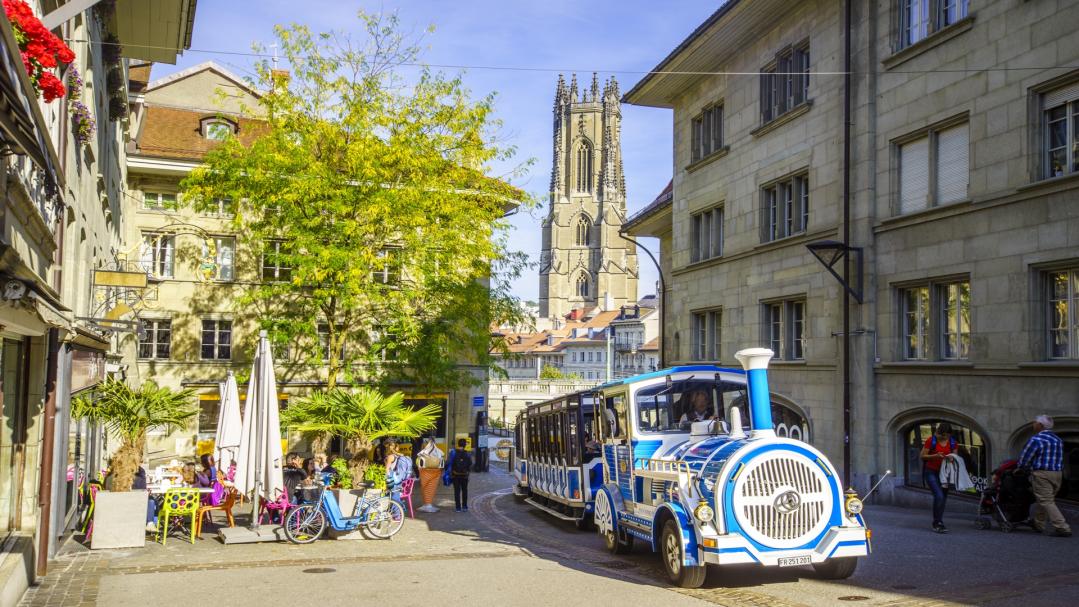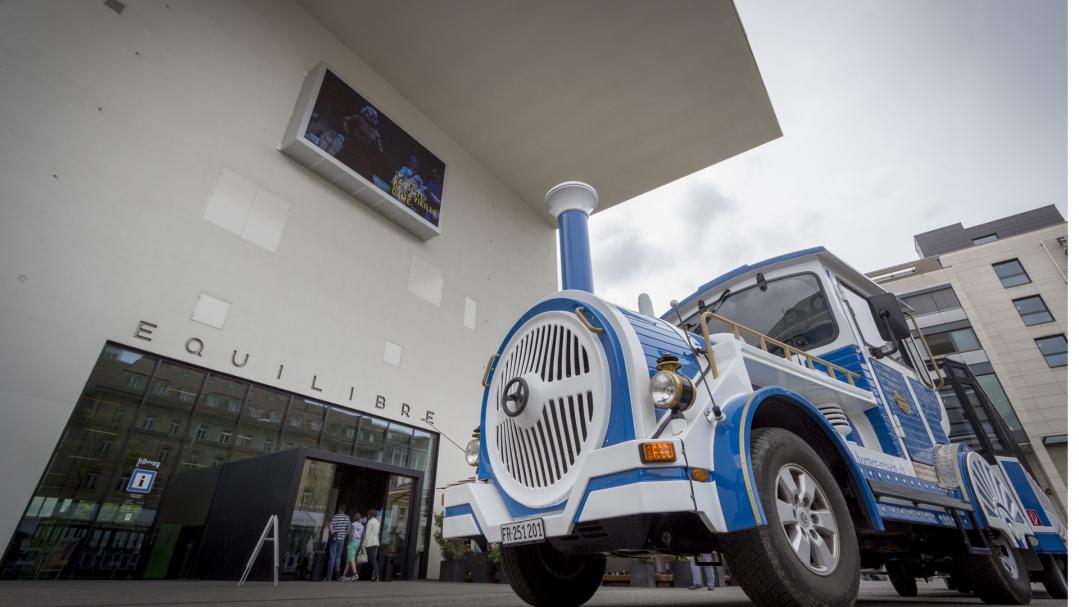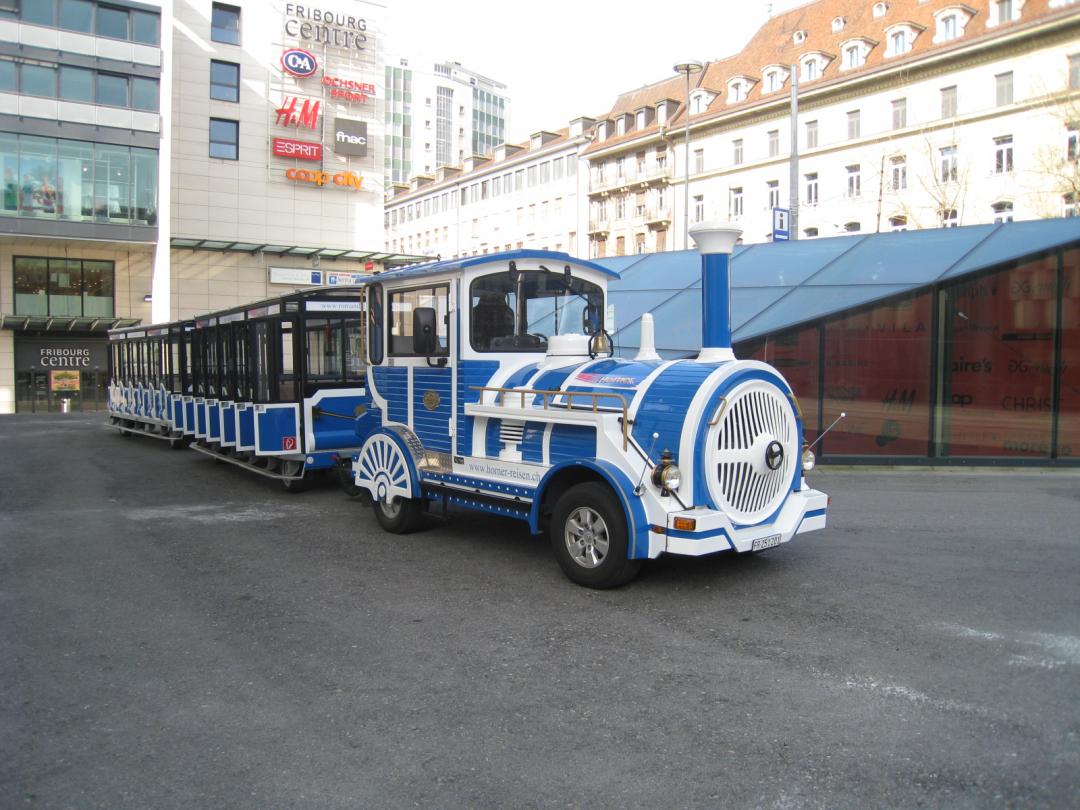 Description
Spend an hour weaving your way through the picturesque spots of the town of Fribourg and immerse yourself in the medieval atmosphere of the Old Town with this guided tour.
From this spring it is possible to get on and off (hop on & hop off system) the little train on the track. 5 fixed scheduled stops punctuates the route.

ROUTE:
Place Jean-Tinguely (Equilibre), Pont de Zähringen, Bourg-Quarter, Rue de Morat, Poya-Bridge, Bourguillon, Lorette, Pont du Milieu, Pont de Berne, Pont inférieur de Zähringen, Rue de la Lenda, Rue de la Samaritaine, Pont de St-Jean, Grand-Fontaine, Rue de Lausanne, Rue de Romont, Place Jean-Tinguely.

SCHEDULED STOPS:
Equilibre, Lorette (Loreto Chapel), Auge (Place du Petit-St-Jean), Neuveville (Planche-Supérieure) and Bourg (Rue de Lausanne).

PLACE OF DEPARTURE:
Place Jean Tinguely 1 (Equilibre Theater - Tourist Office) or on the parcours.

TIMETABLE:
from the 1st April to the 31th of October 2019:

April, May, June, September & October:
Tuesday to Sunday 10am, 11am, 1pm, 2pm, 3pm, 4pm and 5pm

July and August:
Monday to Sunday 10am, 11am, 1pm, 2pm, 3pm, 4pm and 5pm

The tickets, valid for a whole day, are on sale at Fribourg Tourism or directly at the driver.

Little train is fullybooked? Please contact Fribourg Tourism in advance. Reservation from 15 pax.


ACTIVITY INCLUDED IN THE FRIBOURG CITY CARD
---
Prices
Day pass
Included in the Fribourg City Card
Day passe for group
Adults from 15 people
13 CHF
Children from 15 people
9 CHF
Fribourg Tourisme et Région
Place Jean-Tinguely 1
Case postale 1120
1701 Fribourg
+41 26 350 11 11
info@fribourgtourisme.ch
http://www.fribourgtourisme.ch
---
Opening hours
From 1 juil. 2019 to 31 août 2019
From 1 sept. 2019 to 31 oct. 2019
From 1 avr. 2020 to 30 juin 2020
---
Useful information
Languages: English, French, German, Italian and Spanish

JULY
Due to an event, the Bourg stop will not be served from Monday, 15 July till Sunday, 21 July.
The Neuveville stop will not be served on Thursday, 18 July.

AUGUST
On 1 August (National Day) and 15 August (Assumption Day) the little train leaves at the usual departure times.

OCTOBER
On Sunday, 6 October, the little train does not run due to the Morat-Fribourg Run.