Jean-Baptiste Girard Path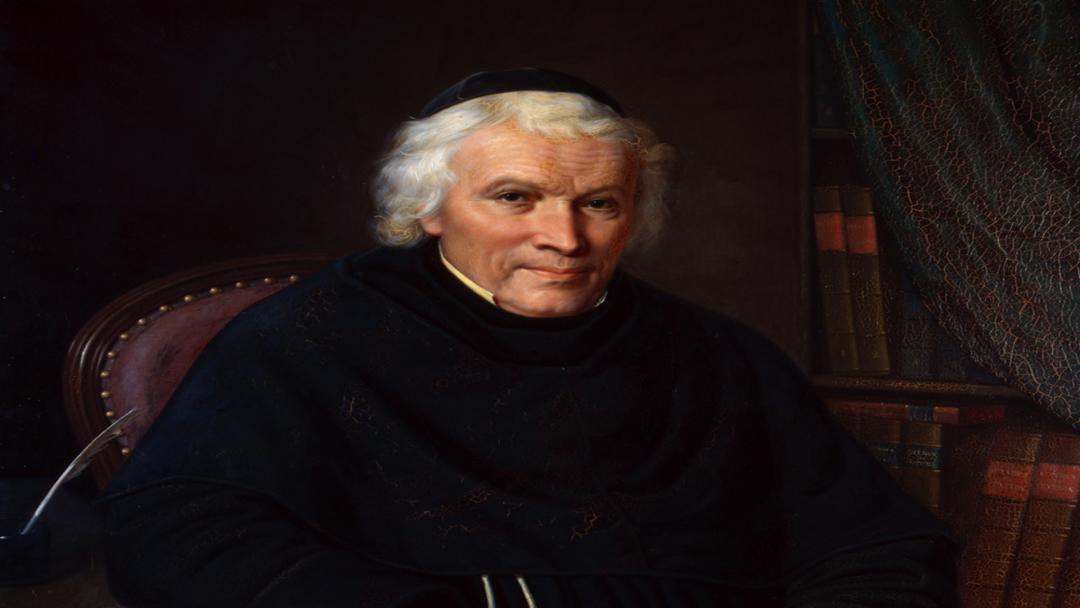 Description
Fribourg Tourism and Region proposes an educational tour of Fribourg through the life of Father Girard, one of the greatest teachers of modernity.
In order to mark the 250th anniversary of the birth of Father Girard, the Foundation Father Girard in collaboration with Fribourg Tourism and Region has set up an educational trail of Father Girard which relay the history of this great protagonist of public education in Switzerland.
The "Path Father Girard" allows a wide audience, with its audio version, to discover Father Girard through the places where he lived and where he was active, the context in which he developed his pedagogical action and thought, knowing that people flocked from all over Europe to see the famous boys' school (Rue des Chanoines).

Born in the Bourg district of Fribourg in 1765, Father Gregory Girard joined the Franciscans at the age of 16. He did his novitiate in Lucerne and studied in Germany. First Catholic preacher of Berne since the Reformation, from 1799 to 1804, he demonstrated throughout the years his career of great modernism and an acute sense of interfaith dialogue.

Also ahead of his time in his social thought, he was mostly known for his teaching work he developed in Fribourg in his school for boys. The principles of mutual and graduate education, and the school he built according to his plans in 1819 made him a European celebrity. People came from across the continent to Fribourg to discover his work.

He is considered today as one of the greatest teachers of modernity and has contributed to the development of the Swiss public education. Girard endorsed the principle of universal access to education.

The route is marked with 10 stations:
0 - Fribourg Tourism and Region
1 - Georges Python Square
2 - St. Michael's College
3 - Town Hall Square
4 - Garden Lucien Nussbaumer
5 - Birthplace
6 - Fountain of bravery
7 - House of Justice
8 - Cathedral of St. Nicholas
9 - Franciscan monastery
10 - Girard Memorial
Fribourg Tourisme
Place Jean-Tinguely 1
1701 Fribourg
+41 26 350 11 11
info@fribourgtourisme.ch
http://www.fribourgtourisme.ch
---
Useful information
Path Father Girard:
Start: Fribourg Tourism and Region
End: Ormeaux square (place des Ormeaux)

Duration: approx. 1 hour

The path: Educational tour

A part of the route is not accessible to the people with reduced mobility.