La Table du Bourg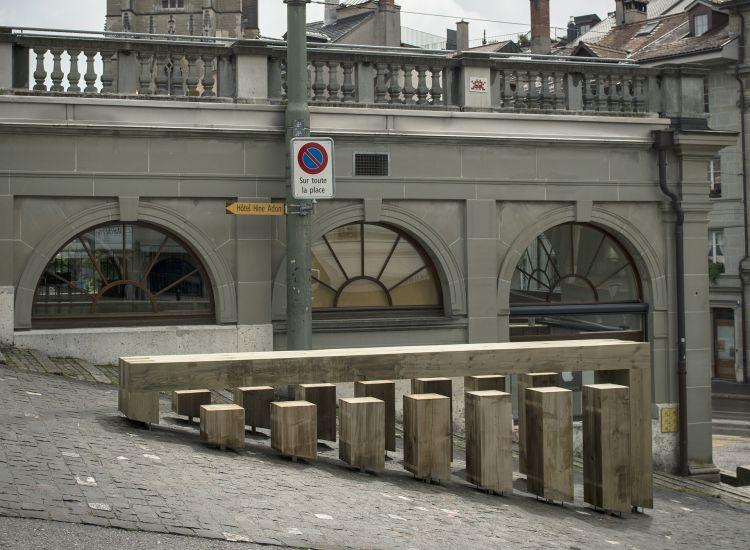 Description
Joris Pasquier, 2015
Within the project for the development of the public space of the city of Fribourg, the "table du Bourg" is the first work of the concept.

Entitled "La table du Bourg", the approach is intended, on one hand as a reflection on the notions of "living together" and on the other hand "sharing in the public space", as a concrete and functional project to encourage exchanges and encounters.

La Table du Bourg is 5 meters long and is located on the Square of Nova Friburgo, at the end of the street Rue de Lausanne and a stone's throw from the Cathedral. It is ideal for a short break during your visit to the Burg district. No reservation is needed, the Table is accessible to everyone at all times during the summer season.

Every winter the Table is uninstalled and put under cover!
Table du Bourg
Place Nova-Friburgo
1700 Fribourg