Take a tour in a Tuk-Tuk!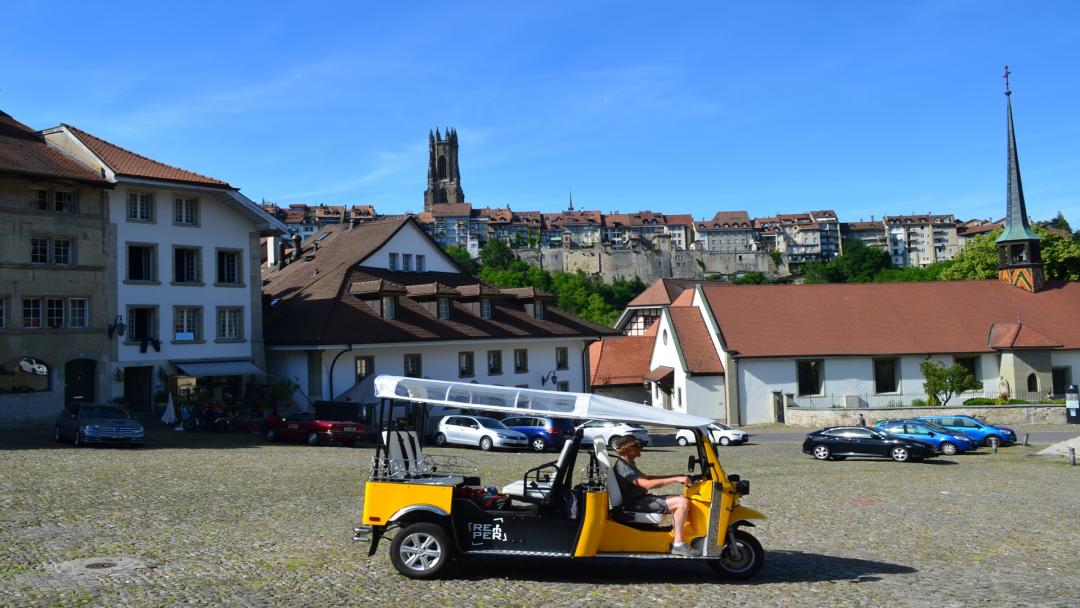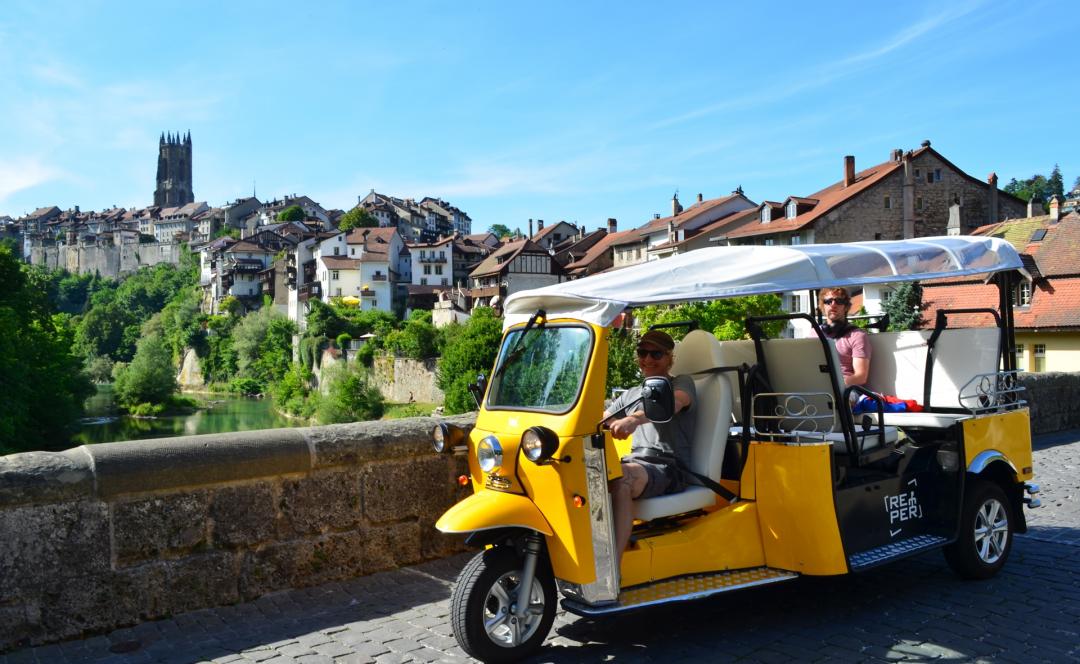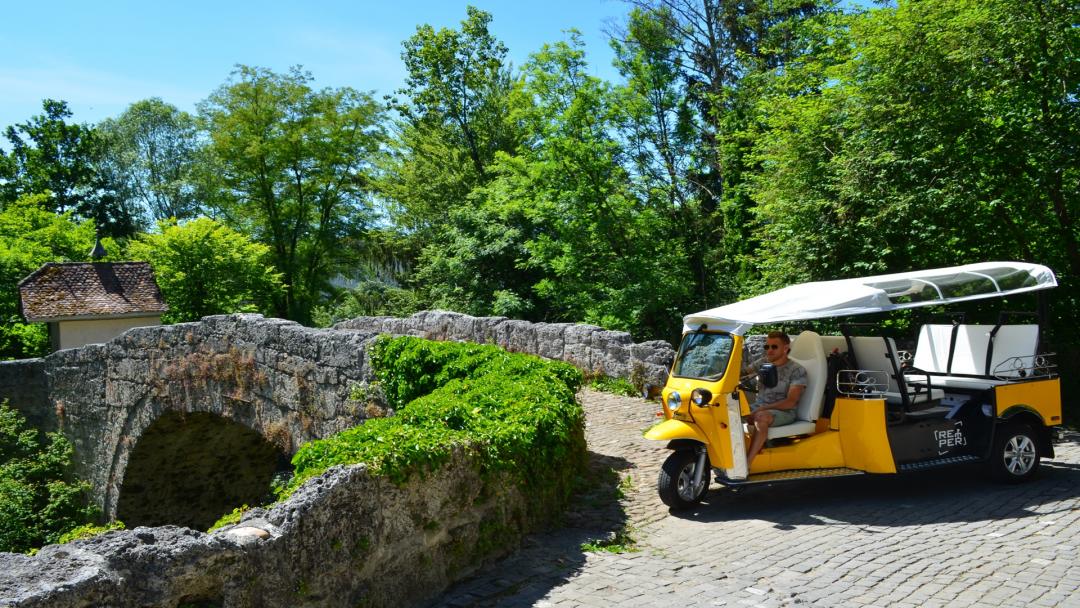 Description
Have you been dreaming of a new effortless, comfortable and sustainable means of touring through the heart of the old town of Fribourg?
The dream becomes reality this summer thanks to the electric Tuk-Tuk run by the REPER association!
Whether you're a visitor to our region wanting to discover the most beautiful parts of our city or a pilgrim to Santiago de Compostela wanting to reach the St-Apolline Bridge in Villars-sur-Glâne to continue your journey without having to cross through the urban district, this offer is for you!
How does it work? Call or come to Fribourg Tourism where the staff will organize your tour depending on the availability of the Tuk-Tuk.

The ride is free as it's organized within a social program (see below for more information). This service is available from Monday to Friday, and on the week-end days and special occasions on request.

Don't miss out on this new original tour offer – it's an amazing experience!

About the project
"The Tour in a Tuk-Tuk" is a project organized by the REPER association, in partnership with the municipalities of Villars-sur-Glâne and Fribourg. The aim of this project is to foster inter-generational social connections by proposing to their citizens, and to the elderly as a priority, free convivial ecological transport to get around in the two municipalities, to run errands or to simply go for an outing. The project also enabled the hiring of two young adults for REPER Mini-Jobs with one person in charge of driving vehicle and the other managing the telephone bookings and the schedule as well as greeting and creating a bond with the people calling to use the Tuk-Tuk. "The Tour in a Tuk-Tuk" concept also raises awareness about soft mobility means since the vehicle is electric.
---
Prices
Prices
Tour 1 hour Monday to Friday
Tour 1 hour on request Saturday/Sunday
80 CHF
additionnal hour on request Saturday/Sunday
60 CHF
Fribourg Tourisme et Région
Place Jean-Tinguely 1
Case postale 1120
1700 Fribourg
+41 26 350 11 11
info@fribourgtourisme.ch
http://www.fribourgtourisme.ch
---
Opening hours
From 15 juin 2020 to 4 sept. 2020
---
Useful information
Practical information :
- From 15 June to 4 September
- From 9am to 12pm and 2pm to 5pm, Monday to Friday
- Free of charge during the week
- Information for availabilities contact directly Fribourg Tourism
- Tour lasts roughly of about 1 hour, not guided or commented!
- Max. for 4 persons

Reservation for weekends or for "special" occasions outside of the official opening hours:
- Contact Fribourg Tourism for information on availabilities
- Price: 80.00 for 1 hour / 60.00 per additional hour