St-Nicholas' Musical Rendez-Vous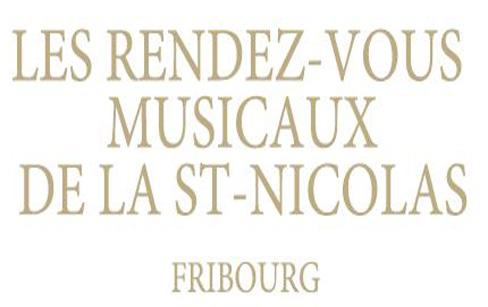 Description
St-Nicholas' Musical Rendez-Vous in the Franciscan Monastery Church.
the concerts will only take place at the Franciscan Monastery Church with a limited number of participants.

The "Accroche-Chœur" vocal Ensemble of  Fribourg holds for several years a stand at the Market of St Nicholas' Day in Fribourg. The chore wished to add a musical touch to this presence, that is the main reason which pushed it to organize since 2007 " The musical Rendez-Vous of St Nicholas' Day ".
The general idea of these concerts is to offer to the visitors of Fribourg, the day of St Nicholas' Day, the possibility of a stopping place inside a church, where they can live a musical experience.

Free entrance.
Dates and timetable
The 4 déc. 2021
---
Accroche-Choeur
Eglises des Cordeliers
Rue de Morat 6
1700 Fribourg
+41 26 350 11 11
st-nicolas@accroche-choeur.ch
http://www.accroche-choeur.ch/